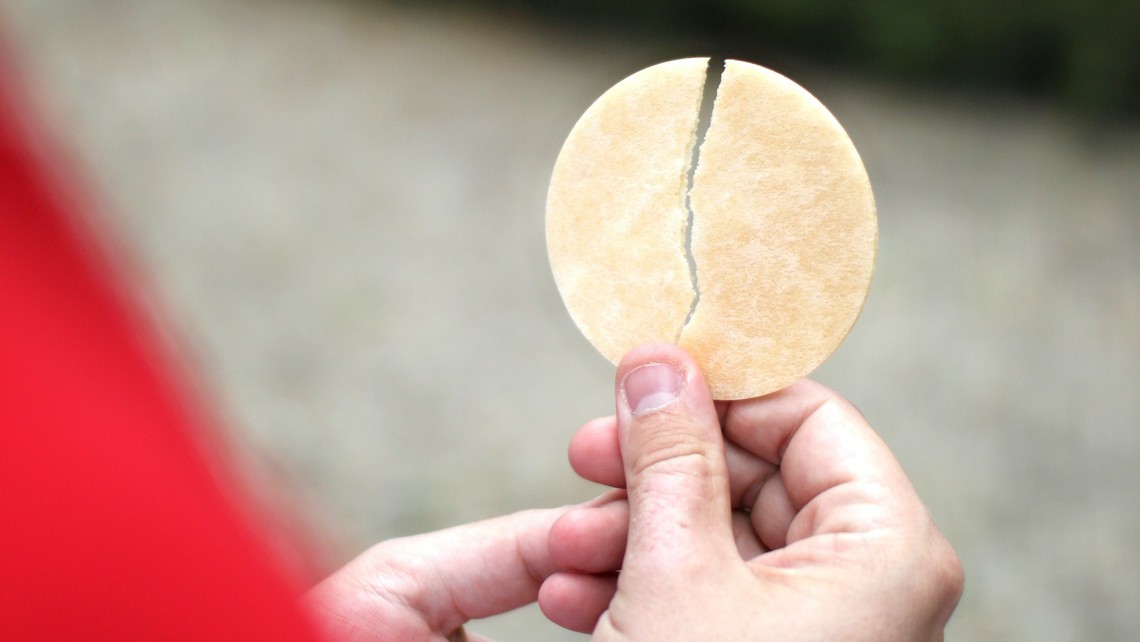 The Center for Healing was grieved by the suicide and loss of Fr Harkins.  We have posted an obituary written by a priest in the Kansas City St Joseph Diocese who knew Father Harkins well...
"On Jan. 28, 2020 Fr. Harkins died suddenly by his own hand. There was no warning, no anointing, and no peaceful farewell to family and friends. Just one pull of the trigger and we we are left in a daze like we are in an alternate dimension living a life totally different from the one we were meant to live.
Fr. Harkins leaves behind his parents, Patrick and Allyson, who were so proud of him. He leaves behind his siblings Caroline, Adam, John Paul, and Anna who looked up to him as their leader in adventure. He leaves behind a grandmother who sang his praises wherever she went. He leaves behinds brother priests whose lives were changed by his entrance into their lives as much as by his exit. He leaves behind the souls he cared for and loved. He leaves behind a future left in ashes and a completely new path for us all.
Fr. Harkins was a unique personality, a fascinating mystery, a saint in progress, the likes of which we shall never see again. It is true that every person is a unique reflection of the goodness of God but often that uniqueness is subtle but not for Fr. Harkins. Contrary to popular belief Fr. Harkins was not perfect but he did carry with him a thirst for adventure, a vibrant joy, a desire for holiness, and passion for the priesthood of Jesus Christ. Growing up in a strong Catholic home, Fr. Harkins developed a love for Jesus Christ early and desired to be priest so passionately that he practically raced his way to the priesthood. When he was only 14 he went to one of the last high school seminary's, when it closed he graduated a year early and entered Conception having just turned 17. He was ordained at only 24 years old in 2010. His time in seminary was not unremarkable. He had a great passion for the saints including Joan of Arc, St. Alphonsus, St. Louis De Montfort, and of course Mary our mother. Fr. Harkins knew how to rock the boat by being one the first one to wear the cassock when it was still very controversial to wear. He has an endless list of hobbies and interests some of which were very odd. He liked to skateboard (though not very well), monty Python, making crazy videos, watch Japanese Anime, serving afternoon tea, he liked apple before anyone else did, playing music on record player, swing dancing, the show Lost and the list goes on and on. He was always on some crazy adventure.
Fr. Harkins was a gift to us and that is why his sudden departure leaves us so empty. We not only didn't get to say goodbye but we face the lingering question of whether we will see him again. If we are graced to reach the shores of heaven will he be there waiting to solve the lingering mystery of why? We are of course comforted by the idea of medicine playing a part, the power of depression over reason, and overwhelming cross that the the priesthood can be but that does not answer why he would do something he would do something he himself would deem intrinsically evil. That is a mystery we will not solve in this life time. What is not a mystery however is what Fr. Harkins would tell us today. Have hope in the love of Christ, in his cross and resurrection. He would tell us to pray that he persevered in those final moments, that his heart persevered where his body and Mind could not. Then he would tell us to remember him often at the Altar of God never giving up hope that we will see him again.
By taking out Fr. Harkins the devil thinks he can take out many other priests, but we must stop him in his tracks. Fr. Harkins final gift to his brother priests is to wake them up to their own weaknesses, insecurities, and dark moments. Fr. Harkins faced many of these alone. May his brother priests learn to take care of themselves, take care of each other, and never be afraid to ask for help. We may live in the darkness of his death but the cross leads to the light of a new day."
Fr Bryan Amthor