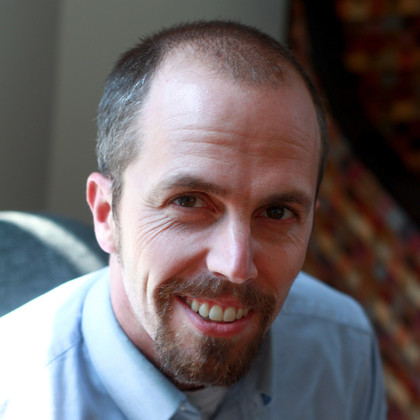 Michael Ciaccio
MS, LPC, SATP
Director/Clinical Therapist
816-786-6063
I have a passion for working with couples, families, individuals and teenagers by addressing the wholeness of the human person: spiritual, emotional, intellectual and biological. I work with a wide range of clients, including married/engaged couples, individuals working through trauma, anxiety, depression, and/or grief, those experiencing same sex attraction (SSA) and men and women wanting to work through sexual addiction and drug and alcohol problems.  I also find that deeper roots to these problems often lie in family of origin issues, which I address through an attachment lens.
In 2014, I became certified through the Sexual Addiction Treatment Provider Program.  This SATP certification has given me the education to effectively treat men and women struggling with a range of sexual problems from addiction (a term often misunderstood) to pornography usage.  Including practical tools, attachment theory and trauma based interventions, this specialization has helped many break free from the bonds of sexual behavior problems to find real freedom and meaning in their life.
I worked at Ozanam for several years and specialized in treating adolescent issues, such as depression, self harm, addiction, and oppositional defiance, among others.  Ozanam is the venue through which I was licensed and supervised for a period of time.
My goal is to create a safe space to process, heal and walk with you.  Relationship is a foundation to the human psyche and heart. If this aspect of life has been hurt or traumatized, I want to help you renew trust, hope and connection.  I believe the Lord is in the midst of your story as well.  Whether you are frustrated with Him or longing for His compassion, I hope to meet you there.  Prayer and inner healing techniques can be a part of treatment to encounter God through the struggle you might be enduring.  Feel free to ask me to include this in your therapy.
Having grown up in Omaha, NE, I went to Catholic schools through High School and then graduated from the University of Kansas with a BA in Marketing and a Minor in French.

Through the St. Lawrence Center at KU, I felt a calling to the priesthood, which led to some time with the Apostles of the Interior Life in Rome, Italy and St. Mary of the Lake Seminary in Mundelein, IL - just outside of Chicago. 

I then discerned my true calling to counseling and pursued my profession as a therapist at Divine Mercy University (www.divinemercy.edu) -- an elite Catholic Graduate School which integrates theology, philosophy and psychology. 

I moved to Kansas City, MO, and finished graduate school at Avila University.  I provided counseling services at 'Ozanam' between 2010 and 2013. As a residential therapist and the substance abuse therapist, I counseled teenagers and families.  
I married my wife in 2010 and we have 7 kids, 2 sets of twins!  When I have down time, I enjoy playing with my kids, watching the Chicago Cubs and coaching baseball.   
Masters of Science in Counseling Psychology - Divine Mercy University (www.divinemercy.edu); Avila University
Sexual Addiction Treatment Provider - Mid American Nazarene University
Substance Abuse Treatment Provider - Matrix Institute
Trauma Informed Treatment
I treat the Following 
Individuals, Married Couples, Adolescents, Families, Chemically Dependent/Mentally Ill, Addictions, Sexual Abuse Victims, Depressive Disorders, Anxiety Disorders, Post Traumatic Stress Disorder, Child Bearing Loss, Post Abortion Syndrome
I use the following methods 
Emotion Focused Therapy,   Inner Healing Techniques, Prayer, Internal Family Systems,  Existential Therapy, Expressive Therapeutics: Art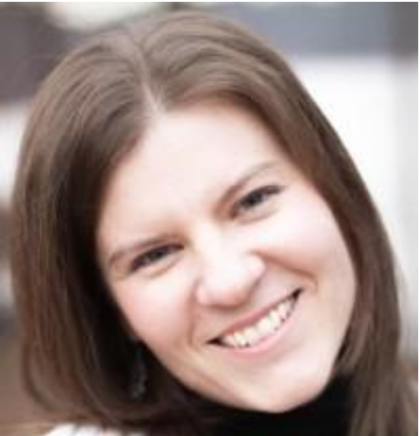 Abigail Foard, MA, LPC, NCC
Clinical Therapist
816-533-4616
Greetings! I consider it a privilege to work as a therapist, having found a profession that fits both my personal calling and my personality style. I believe I have strengths in discerning the roots of problems and drawing people into insight, healing, and joy. And, simply, I enjoy the honor of working with people in many walks of life for a specific healing season.
I completed my Master of Arts in Professional Counseling at Richmont Graduate University in Atlanta, GA and did additional coursework in sex therapy as well as child and adolescent psychotherapy. I currently limit my practice to teenagers and adults, and I focus my therapeutic work around issues of abuse/trauma, sexual and gender identity, feelings of hopelessness, anxiety/fear, spiritual issues, philosophical and existential questioning, and adjustments to difficult life circumstances.
Prior to my graduate training, I earned a Bachelor of Science in Music Education from Penn State University, and spent many hours practicing, performing, and teaching. My primary instrument was voice, and through that training I discovered the beauty of the human body as instrument and communicator. I find this training has also translated some into therapy, where I love helping people gain greater confidence and esteem in their unique "person."  It is an honor to help restore the expressive and communicative gifts of the physical self that can be stunted or blocked by trauma and other wounding. The interconnectedness of mind-body-emotions cannot be overstated!
I am a Christian and my relationship with Christ frames the way I view humanity, life, morality, hope, identity, gender, healing, etc. I love working with people in any place of their faith journey, but I would want my clients to know that this spiritual foundation undoubtedly colors my approach to therapy. While I never force issues of faith on my clients, I do believe that how we see God and engage with faith on a daily basis can play a critical role in our personal healing. I bring that into therapy as much as my clients are willing and interested.
When I have asked people to describe me, they have said things like "Her warm and welcoming spirit is a comfort to her clients…" and "[she has a] relentless curiosity about her conversation partners, non-judging attentiveness to their needs…Whether by nature or training, she clearly has the skills to be good at therapy."
I would welcome the opportunity to meet you and if it's a good fit, to work with you for a season of both of our lives!
Abigail Foard is a Licensed Professional Counselor in the state of Missouri (LPC 2017009375), Georgia (LPC 007029), and is certified by the National Board of Certified Counselors (NBCC #250664). She has a master's degree in Professional Counseling from Richmont Graduate University with specialties in Sex Therapy and Child and Adolescent Psychotherapy. She also holds a bachelor's degree in Music Education from Penn State University.
Prior to moving to Kansas City in 2016, and coming alongside the great staff at Center for Healing, Abigail lived for 12 years in Atlanta, GA. She has been in practice since 2009, working in both private therapy practices and residential care. She opened her own practice in Atlanta in 2013, and concurrently spent over 6 years and hundreds of hours counseling men and women transitioning from homelessness, incarceration, acute psychological and addiction treatment, and domestic abuse settings.
Her work with each one of her clients has shown her the beauty and resilience of the human soul, as well as the deep possibilities for hope and life that exist, no matter what circumstance or life situation a person finds him/herself.
As one who continues to value personal growth and learning, Abigail has undergone additional training post master's degree and is certified to use the Prepare-Enrich assessment for couples, and is Level 2 trained in Gottman Method Couples Therapy. She has also run groups for couples dealing with sexual addiction, survivors of sexual abuse, for women facing the unique challenges of singleness, and groups on detoxifying toxic thinking (using the material of cognitive neuropsychologist Caroline Leaf).
In addition to her work with Center for Healing, Abigail serves as the Assistant Director of Desert Stream Ministries, based in Kansas City, MO. Desert Stream is a Christian ministry providing care for individuals and training for the Church in addressing areas of sexual and relational brokenness including marital struggles, sexual trauma, addiction, gender identity struggles and more.
LPC in states of Missouri and Georgia
NCC, National Certified Counselor through the National Board of Certified Counselors
MA in Professional Counseling from Richmont Graduate University
BS in Music Education from Penn State University
Treatment populations and methods
Trauma / Abuse
Depression
Anxiety/ fear
Sexual and gender issues
Spiritual issues
Couples and relationship work
Life Crisis/ Transitions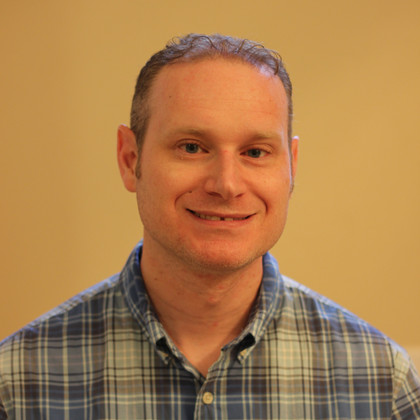 Chris Ellman
MSW, LCSW, SATP
Clinical Therapist
(913) 568-8415
I love helping individuals, couples, and families work through the stress of life by addressing the whole person; mental, physical, and spiritual. I work with people who are struggling with anxiety, depression, grief, and trauma. I also work with men and women who experience same-sex attraction, sexual addition, and alcohol and drug abuse. 
My name is Chris Ellman; my wife, Carrie, and I have four children. I'm proud to have called Kansas City my home for the past 17 years. My family and I attend Our Lady of the Presentation and are also members of the Heart of the Redeemer Covenant Community. Our Catholic faith and our relationship with Jesus is very important to us and informs the decisions that we make. 
Ever since I was young, I knew I wanted to be in a profession where I could directly help others. After earning a Bachelor's Degree from Truman State University, I attended the University of Kansas School of Social Welfare and was awarded a Master's Degree in Social Work. My experience in the service profession is quite broad. I've worked for a hospice organization, a large hospital, and even spent a number of years as a Financial Advisor. Through the Lord's grace, I am now a clinical therapist at the Center for Healing. 

In my free time I enjoy being with my wife and children and reading anything by G.K. Chesterton, C.S. Lewis, and J.R.R. Tolkien. I am also an avid reptile enthusiast, a music fan, and I enjoy going to concerts and playing the drums. 
Bachelor of Arts in Psychology from Truman State University
Master's Degree in Social Work from the University of Kansas-School of Social Welfare 
Sexual Addiction Treatment Provider - SATP Institute
Treatment populations and methods
Individuals, Married Couples, Adolescents, Families, Addictions, Sexual Abuse Victims, Depressive Disorders, Anxiety Disorders, Post Traumatic Stress Disorder, Child Bearing Loss, Post Abortion Syndrome
Inner Healing Techniques, Prayer, Behavior Techniques, Cognitive Techniques
Mary Rhea, MA, LPC,
NCC
Clinical Therapist
816-287-0457
As a Licensed Professional Counselor, I have a passion for improving the quality of life and relationships for individuals, adolescents, families, and couples experiencing mental health concerns and interpersonal challenges. I believe in a holistic approach which focuses on the emotional, intellectual, spiritual, and physiological components of each person.
I have experience working with clients struggling with depression, anxiety, substance abuse, interpersonal difficulties, grief, and self-harming behaviors. I also work with clients seeking healing from past and current traumatic experiences. 
My clinical goal is to bring health and healing to every client and their family by integrating sound principles of psychology through a Christian lens.
My name is Mary Rhea and I grew up in Kansas City. I recently moved back to the area to be closer to my family after 5 years of clinical practice in the Washington, D.C. area. I greatly value my Catholic faith which has a significant impact on both my personal and professional life. 
I obtained my Bachelor's Degree in Psychology and Mental Health and Human Services from Franciscan University of Steubenville. As an undergraduate intern, I worked as an Addictions Counselor at an intensive outpatient program for adults with co-occurring disorders. My education at Franciscan University was grounded in a Catholic understanding of the dignity of the human person and the role of psychology in our formation and healing.

I received my Master's Degree in Counseling Psychology from Adler University in Chicago, IL. While in graduate school, I completed a practicum at a residential treatment center for adolescent males and specialized in providing group and individual counseling for clients with ID/DD diagnoses. I also led workshops specialized in Adlerian parenting methods during my graduate studies.

Between 2013-2016, I worked as a therapist and case manager on an ACT (Assertive Community Treatment) Team at a community mental health agency in Washington, D.C. Within this position, I focused on providing holistic and intensive treatment for adults experiencing severe mental illness and complex trauma. I also gained experience as a clinician at National Counseling Group in Northern Virginia between 2016-2017. Within a child and adolescent mobile crisis team, I worked directly with families encountering mental health crises to improve health and stability. 
Bachelor of Arts in Psychology - Franciscan University of Steubenville
Master of Arts in Counseling Psychology - Adler University
Licensed Professional Counselor
National Certified Counselor 
Treatment populations and methods
Individuals, Married Couples, Children, Adolescents, Families, Chemically Dependent/Mentally Ill, Addictions, Adult Children of Alcoholics, Sexual Abuse Victims, Depressive Disorders, Anxiety Disorders, Post Traumatic Stress Disorder, Child Bearing Loss, Post Abortion Syndrome, ADD/ADHD
Inner Healing Techniques, Prayer, Behavior Techniques, Cognitive Techniques