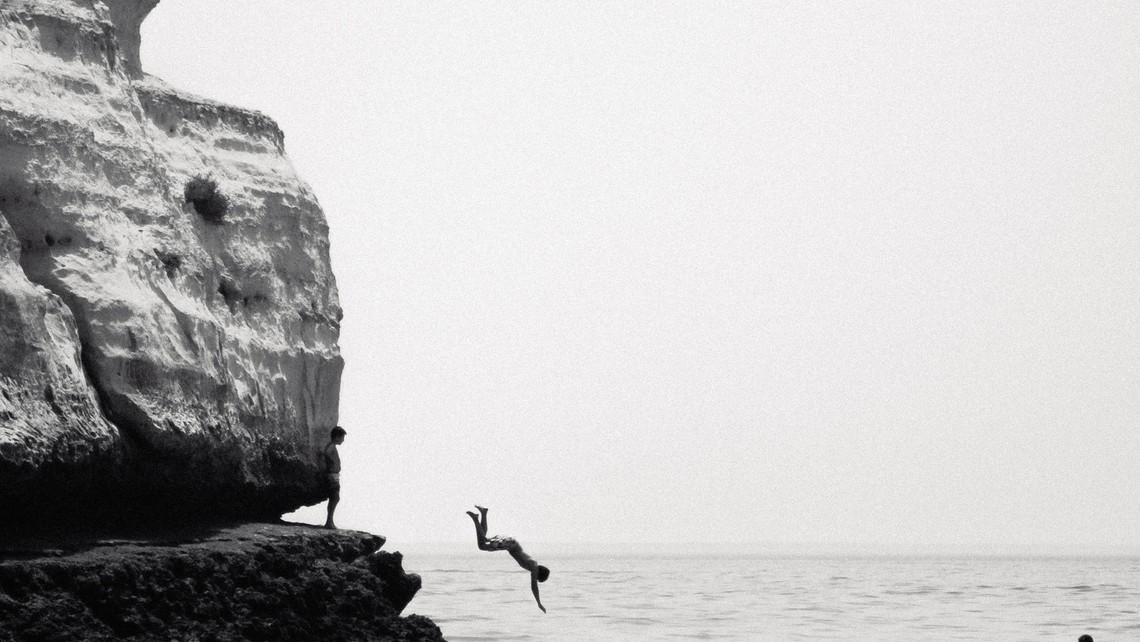 How often do you show up to a body of water and take the initial plunge by diving into the deep end?  What if you encountered a bunch of filth, debris, or remnants in the depths of the water…would you dive in again or would you avoid going back there?  This is similar to those dark hidden places that we have buried deep in the recesses of our hearts.  We avoid "diving deep" because the places we are diving into are painful.  Maybe you have "dipped your toes in" a time or two, but have you actually dived in to the filth and murkiness inside of yourself with a desire to clean it out? 
You may be unaware of the way these painful places are impacting your day-to-day life.  You may be fully aware and just don't know where to start.  You may have healed some of these areas but need to go deeper.  It doesn't matter where you are at but that you take the initial plunge.
God invites us into the depths of ourselves to discover where we have been hurt.  Inside this suffering, we see bits of our redemption story that will lead us to the promised land.  There is beauty inside the revealing of these painful places amidst the suffering.  Sometimes we unconsciously are afraid to let go because it comes at a cost.  I may believe if I let go of the hardness in my heart then there will be no justice in the painful experiences I have had and it leaves me vulnerable to be hurt again.  While this may be true, it is important for us to remember that God is already in these places of pain and woundedness.  He is waiting for us to meet him in that space and allow Him to speak truth into our heart and mind.
God is waiting there ready and willing to speak truth if we allow Him.  We don't have to stay stuck in these places any longer.  Our pain doesn't exist because of "what" happened to us, but how what happened to us makes us feel and believe about ourselves.  God wants to reveal these truths to us but we have to be willing to meet Him in those places.  We can continue to live a mediocre life and be okay, but we are trading a life filled with abundance and truth. When we "clean out the junk" we allow God to replace the lies with His truth.  Do you have buried pain, resentment, trauma, addiction, or lies that you need to dive in to? Maybe it's time you take the plunge.
Peace,
Julie Nielsen-Thomason, LMSW