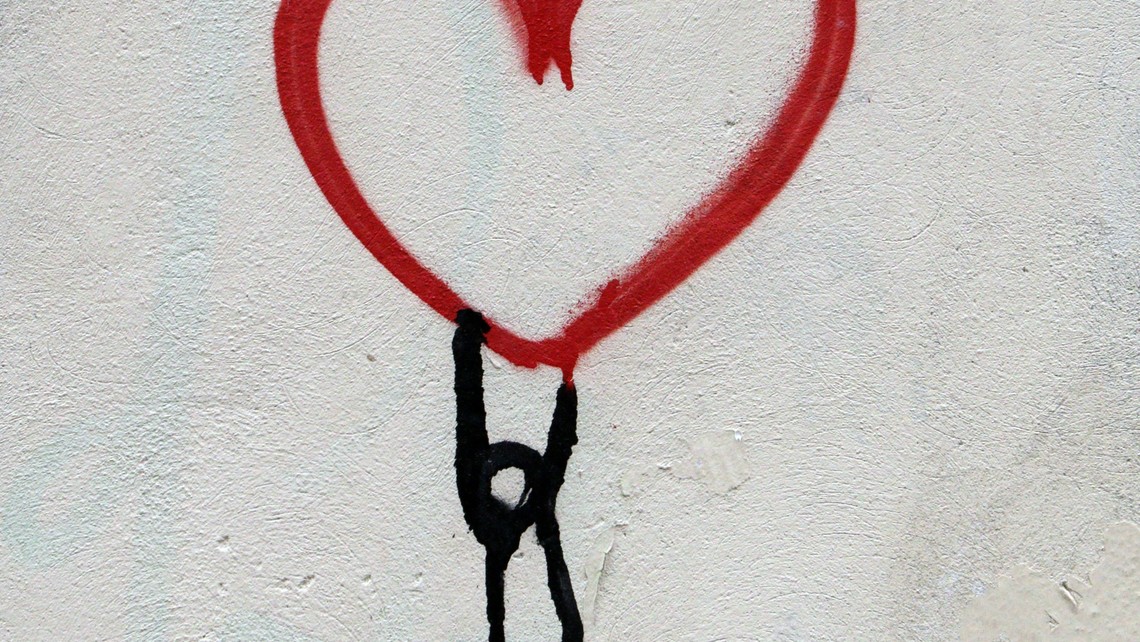 Agape love is the highest form of love and in the New Testament is the fatherly love of God for humans as well as the human reciprocal love for God. (Britannica)  When we look at the love exchange we experience in our lives with our spouses, children, friends, co-workers, or families, how well do we give and receive love?  It is not uncommon in a struggling relationship to lack the appropriate and healthy exchange of love.  "Giving and receiving love is at the center of every (person's) sense of well-being.  If you feel loved and needed, you can survive the pressures of life.  But without love, life can become exceedingly bleak." (The Five Love Languages, 2017)
We can understand this love exchange in a deeper sense when we explore the five love languages.  Gary Chapman is a bestselling author of The Five Love Languages that focus on the individual's deepest emotional need: the need to feel loved.  Chapman describes the five love languages as: Words of Affirmation, Quality Time, Receiving Gifts, Acts of Service, and Physical Touch.  Everybody has a primary and possibly a secondary love language.  These "languages" are the key to our sense of feeling loved.  We tend to give love in the ways we desire to receive it.  This can be detrimental to the love exchange within a relationship.  For example, if a woman's primary love language is Acts of Service, this would mean that she feels the most loved when someone does something for her, a service freely given.  Her natural tendency is also going to be to perform acts of service for her spouse, children, friends, co-workers etc. to demonstrate her love to them.  Her spouses primary love language may be physical touch and if she goes above and beyond sharing acts of service, over time he will begin to feel depleted and lack feeling deeply loved in that relationship.  It doesn't mean he can't feel loved by her efforts, it means that the deepest parts of his heart are poured into when his primary love language is being nurtured.
It is also equally important to understand our children's love languages.  A child can grow up feeling unloved in a family that didn't speak his or her love language.  It doesn't mean that their parents didn't love him or her but potentially they didn't foster an environment that nurtured that child's primary love language.  If that child's primary love language is Words of Affirmation, that child feels most loved when they are affirmed by their parent's words, positively praised, and encouraged.  If this child's parents tend to yell frequently and discipline in a harsh condemning tone that criticizes and diminishes any positive affirmation, this child will be negatively impacted.  Not only is that child's primary love language not being met, but the means by which that child feels most loved is now a source of punishment.  This leads the child to grow up feeling unloved and unlovable.  Punishing a child using the opposite of their primary love language does not just "teach them a lesson" and help them reflect on their behavior to make better choices in the future, it diminishes their sense of identity and self-worth. 
One of the best gifts we can give our significant other, children, family, friends and co-workers is to understand our love language and learn our loved one's languages.  Speaking each other's love languages creates an environment where our core beliefs can be fleshed out in our day-to-day experiences. (The Five Love Languages, 2017)  We can eliminate unintended consequences and negative perceptions when we speak the languages of those closest to us.  Gary Chapman has authored books for singles, married couples, and children to assist in learning more about the five love languages.  There is also an online quiz to determine your primary and secondary love languages.  In an effort to love in the highest form, I encourage you to find the key to the all encompassing love for those around you and love in the best way possible.
Peace,
Julie Nielsen, LMSW